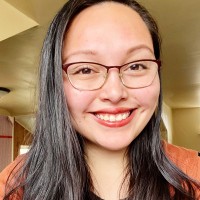 MEDICAL ADVISOR
Camille Freking, Regulatory Affairs Specialist,
Hi, I'm Camille, and I epitomize the definition of being a jack of all trades.
I am proud to have recently taken on the role of Editorial Content Manager within the Content Department at Elite HRT. I ensure our content meets FDA regulatory compliance guidelines.
Aside from that, I have always been rooted in medicine and clinical research throughout my entire academic career, with my most recent academic achievement having graduated Summa Cum Laude at the M.S. Pharmacology program at The Ohio State University.
I have also been an independently contracted editor since September 2017, working in a breadth of industries and styles including academic journal articles, blog articles, news publications, clinical website content, non-fiction books, and more, typically in APA, AMA, or AP style. I scored in the 98th percentile for the writing portion of the graduate school entrance exam (GRE), and consider writing and editing to be two of my most prominent strengths.
About our medical review process
At Elite HRT, we are committed to providing every individual with clear, credible, evidence-based health and wellness information, built on a foundation of science and medical rigor. To be your most trusted source of scientific medical information, our content is reviewed to validate the clinical accuracy of our content, images, products, and services. Medical review is provided by members of our Medical Network of clinical experts.